Bible Prophecy Numbers
1260 days, 1290 days, 1335 days
Patterns in Prophecy



Please see my blog at 1260d.com for most recent articles
Theme: Exile and Tribulation
From the seven-year "world-wide" famine of Joseph
until the falls of Egypt, Israel, Assyria, Judah, and Babylonia…
---
---
Click to enlarge!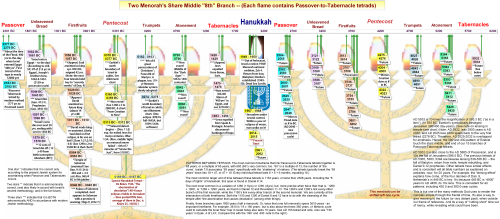 ---
Bible Prophecy Numbers
1260 days, 1290 days, 1335 days
Please see my blog at 1260d.com for most recent articles
Also see www.360calendar.com
Various Articles
***
Tabernacle: Temple of Time
Tabernacle Measurements
and the 1260 days/years of Bible Prophecy
Tabernacle Curtains measures 1260 sq. cubits for the Holy Place,
and 1260 again for the Most Holy Place
To Home Page of '1260 days/years of Tabernacle'
Last updated: 24/07/2017
Copyright© 1997-2015
If reproduced, provide hyperlink. Use for non-profit.